Why is Peter Always Holding Keys?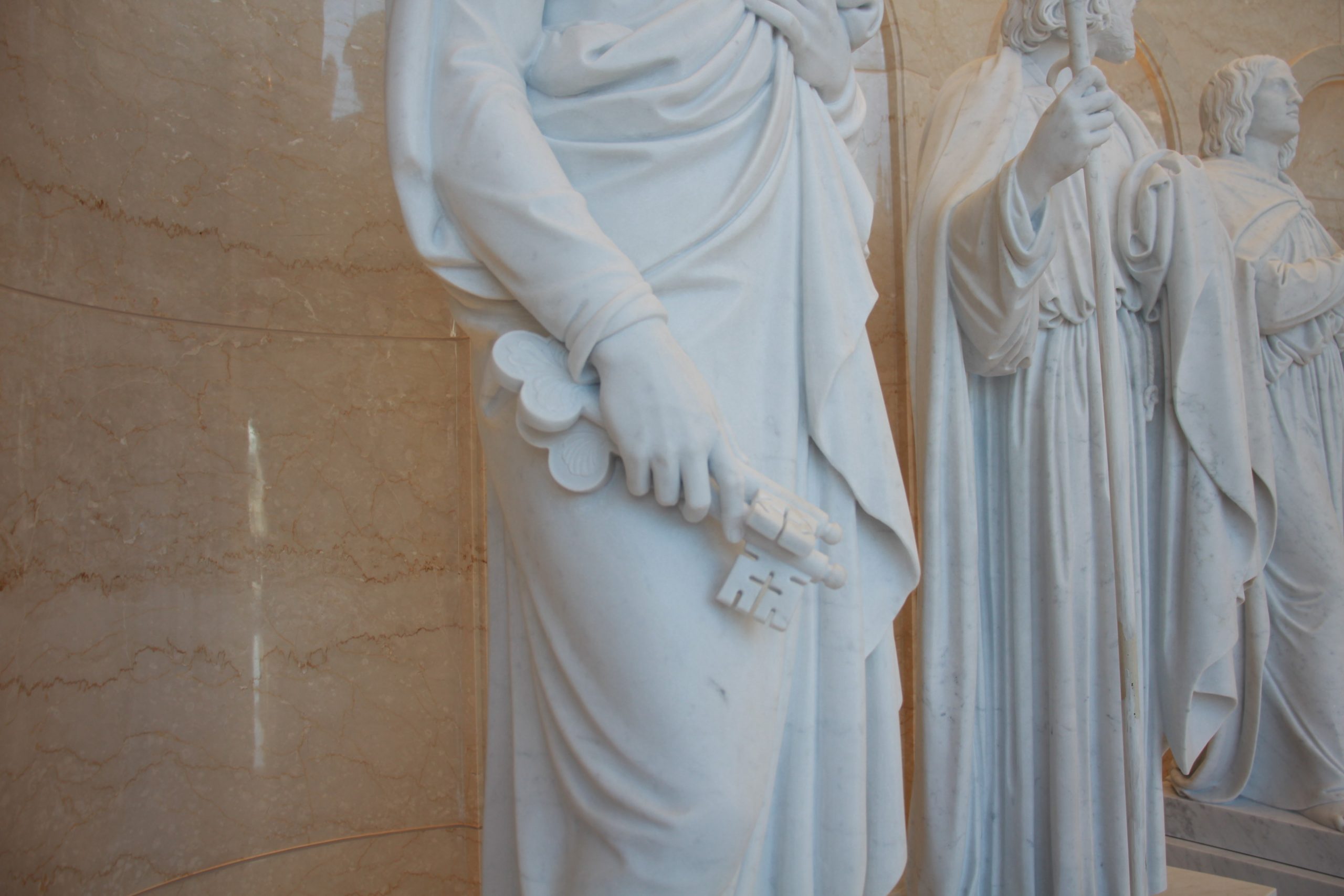 This article was contributed by a local member of The Church of Jesus Christ of Latter-day Saints. The views expressed may not represent the views and positions of The Church of Jesus Christ of Latter-day Saints. For the Church's official site, visit churchofjesuschrist.org.
Written by Sophie Hart
Simon Peter was a simple fisherman before he became the chief apostle of the Lord Jesus Christ. In many artistic renditions of this apostle, his fishers' nets are replaced with two keys. Why?
Traditionally, Peter is represented holding two keys of equal size, which are explained by the Savior in the gospel of Matthew: "And I will give unto thee the keys of the kingdom of heaven: and whatsoever thou shalt bind on earth shall be bound in heaven: and whatsoever thou shalt loose on earth shall be loosed in heaven" (Matthew 16:19).
The Church that Jesus Christ established on the Earth included the authority to bind in heaven the things which are bound on Earth. In simpler terms, Peter was given the power and authority of God, or the priesthood. The keys which he holds are strong symbols of that priesthood authority and the fact that it has been restored today.
In the Rome Temple Visitors' Center, Peter can be found twice in two separate artistic renditions–but both with keys. One stands in the Christus room, where he is found on the right hand of the Savior. In this copy of the original statues done by Bertel Thorvaldsen, Peter holds the keys in his hands with his gaze set directly on the Temple for The Church of Jesus Christ of Latter-Day Saints. The other depiction of the apostle is contained in the stained glass found at the entrance of the visitors' center done by American artist Tom Holdman. In stunning color and traditional blue robes, Peter holds the keys while watching Jesus perform a miracle.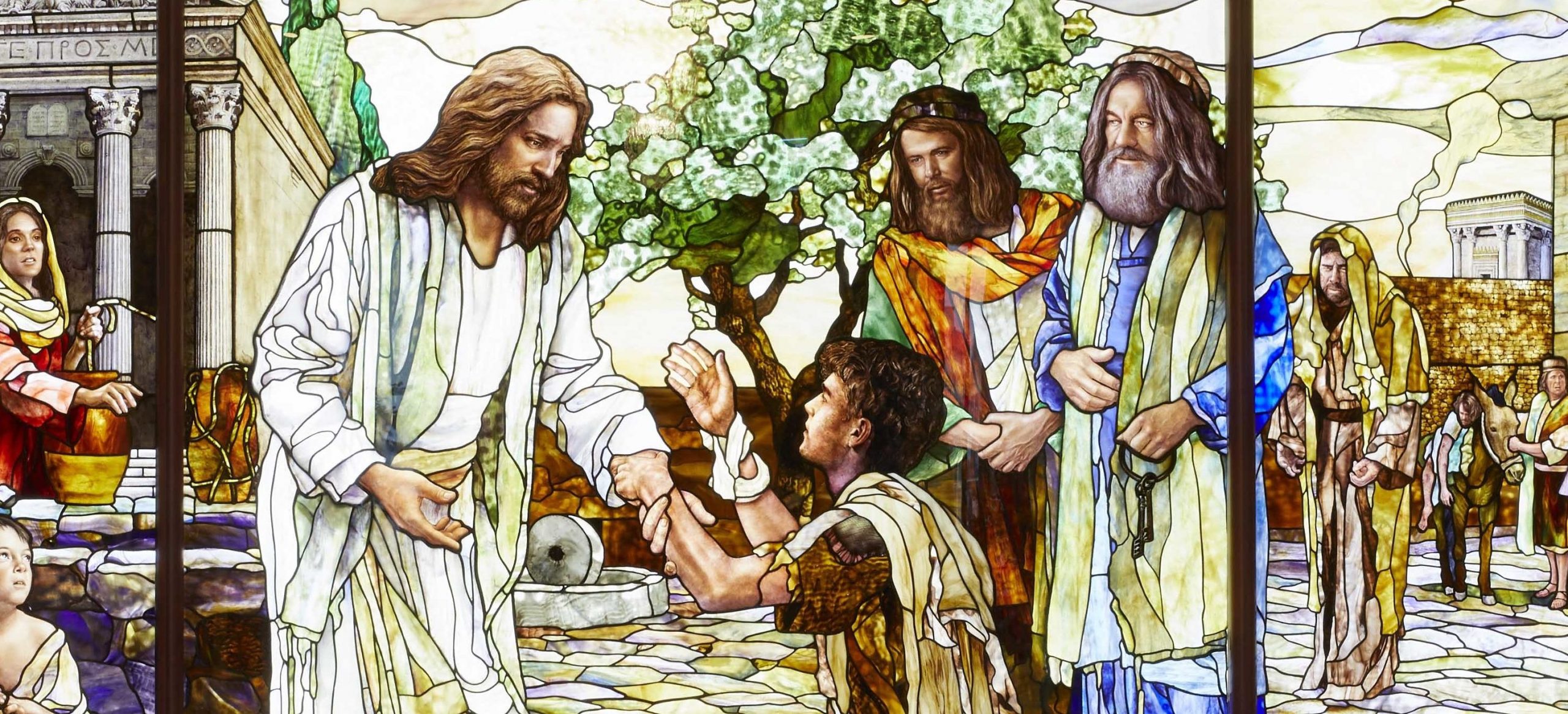 Both of these unique pieces of art can be found at the historic site of the Rome Temple, which stands as the only temple of The Church of Jesus Christ of Latter-day Saints in Italy. Outside the Eternal City, the visitors' center invites all to come and see these special renditions of the apostle Peter, who is known to have been martyred within Rome's city limits.