Mostra d'Arte Pittorica dell'artista Wally Bonafè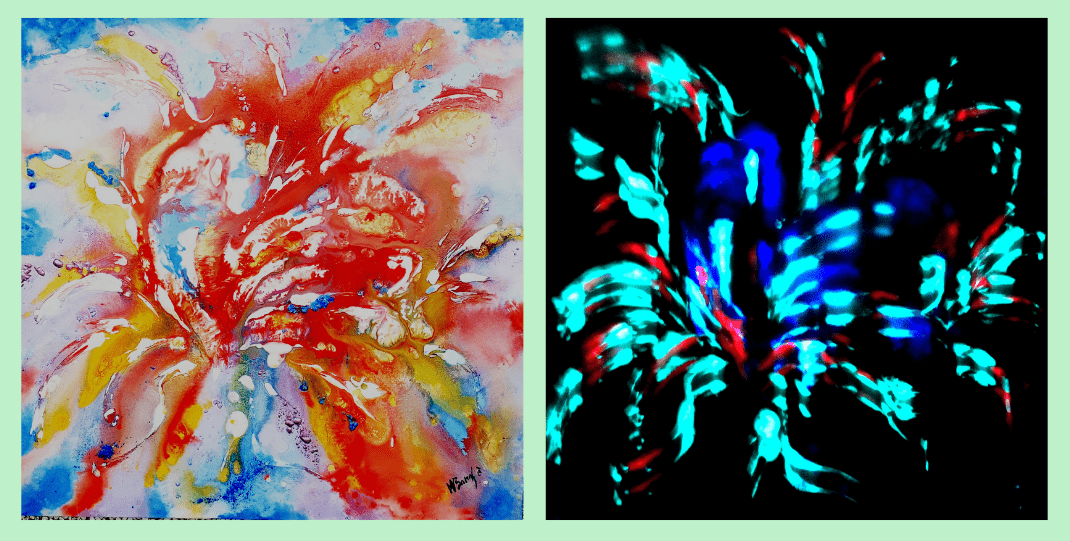 This article was contributed by a local member of The Church of Jesus Christ of Latter-day Saints. The views expressed may not represent the views and positions of The Church of Jesus Christ of Latter-day Saints. For the Church's official site, visit churchofjesuschrist.org.
di Ernesto Nudo
Il 21 Maggio alla presenza di numerosi spettatori è stata inaugurata nella sala delle esposozioni del Centro Visitatori del Tempio di Roma una mostra pittorica dell'artista Wally Bonafè.
Wally Bonafè è una membra del palo di Milano della Chiesa di Gesù Cristo dei Santi degli Ultimi Giorni, fondatrice delle corrente pittorica "Spirali di luce" che si propone di rappresentare la bellezza e l'amore come sentimenti primari dell'artista.
I quadri esposti erano di tipo astratto con la tecnica "arte scopica." La caratteristica di un'opera del genere è quella che il colore depositato sulla tela è sempre visibile anche al buio. Durante l'inaugurazione, ad un certo punto, sono state spente le luci e i presenti hanno potuto notare che delle fluoriscenze colorate illuminavano i quadri come se avessero una retro illuminazione. I presenti sono rimasti molto impressionati da questo esperimento. Tra le opere più ammirate sono le tele "Sulle ali della musica," "Un tuffo in mare" e "Divino amore". Quest'ultima opera rappresenta il pianeta terra con dei raggi di luce che vanno verso il cielo con raffigurato il Salvatore Gesù Cristo.
Come comitato del Centro Visitatori del Tempio di Roma ci auguriamo che la mostra possa essere visitata ed ammirata da molte persone. Durante l'innaugurazione c'è stato un collegamento via web con la giornalista e scrittrice Giuliana Poli che ha commentato le opere e il percorso artistico dell'artista.