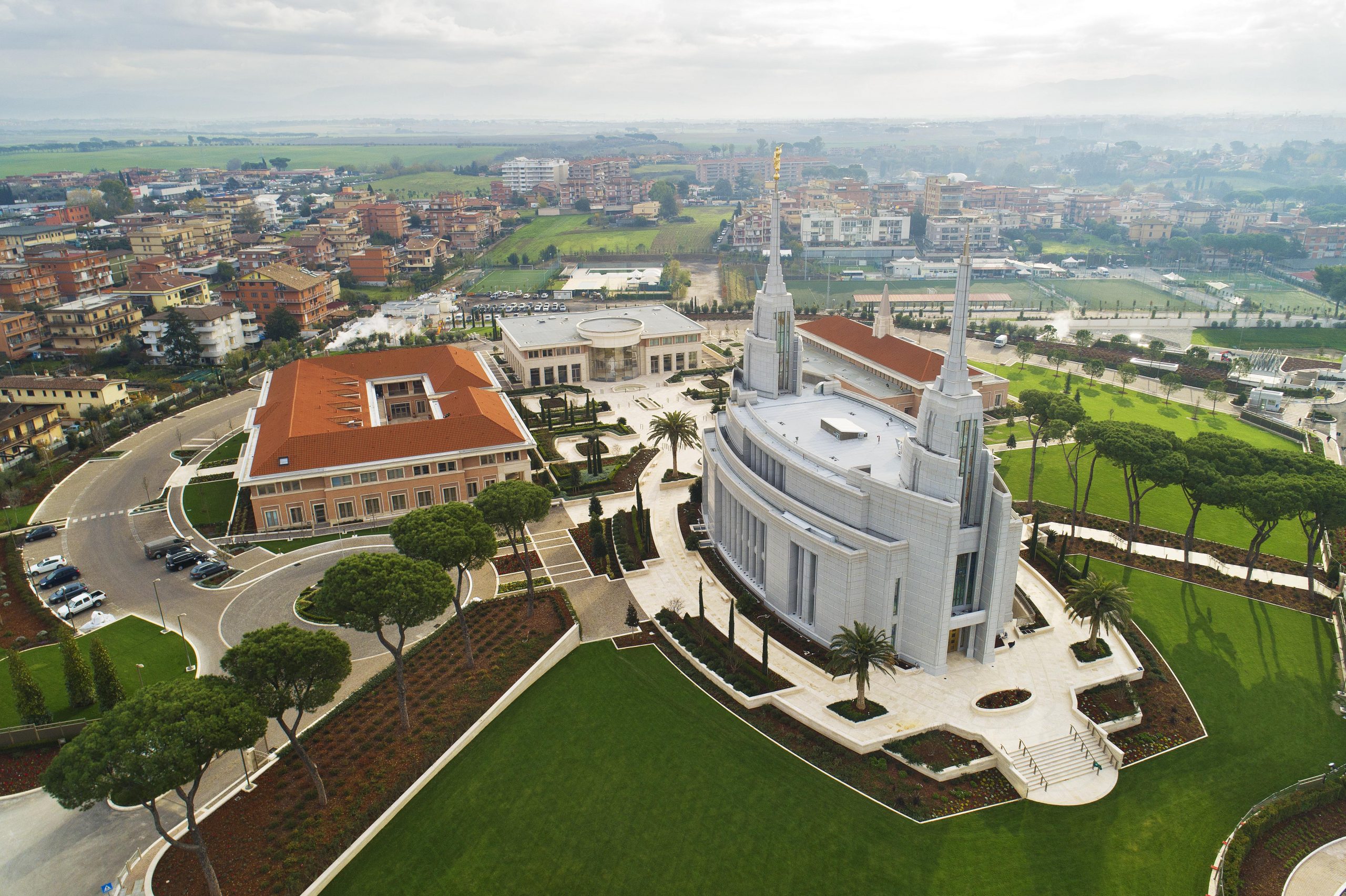 Explore the Gardens
The Rome Temple gardens feature 15 acres of stunning landscaping featuring olive trees, Roman umbrella pines, and a cascading fountain that connect the Temple to the Visitors' Center. Come and find a peaceful place for resting, pondering, and spending time with family and friends.
Photography
Stunning architecture, beautiful gardens, gorgeous sunsets, and a flowing fountain make the Italy Rome Temple Grounds the perfect spot for photography. Photographers are welcome to use the grounds for photoshoots and no entrance/photography fee is required.
Schedule A Free Tour
Feel free to just come by and walk around on your own. But please also know that we would love to help you enjoy an in-person guided tour with one of our friendly volunteers, or book a virtual tour to learn some insights about the beautiful art featured in the Visitors' Center, the purpose of Temples, and answer any questions. Advanced scheduling is not required for in-person visitors.
There are no event to display!