Botanical Gardens & Flowing Fountain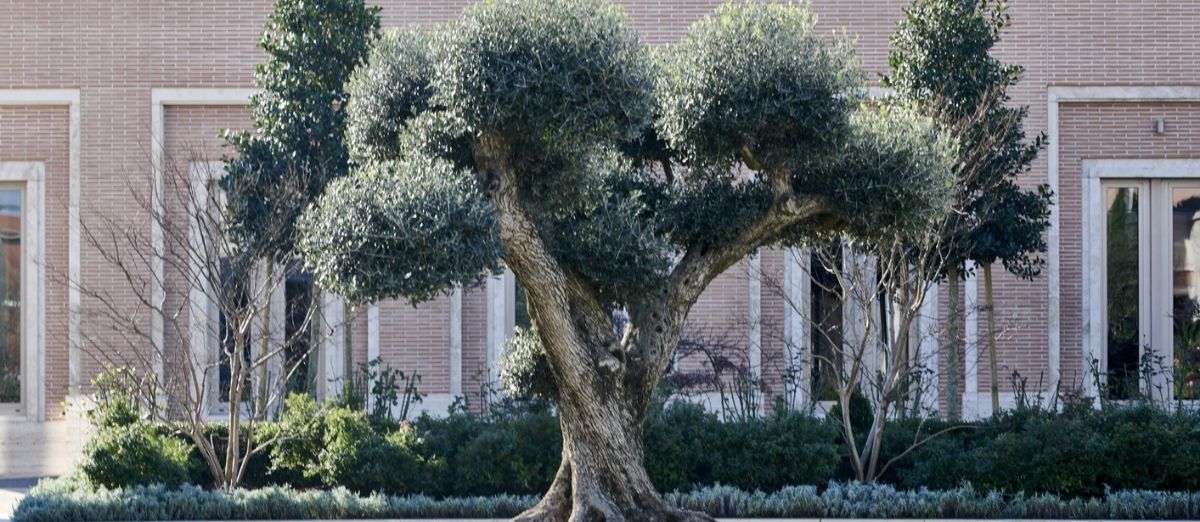 This article was contributed by a local member of The Church of Jesus Christ of Latter-day Saints. The views expressed may not represent the views and positions of The Church of Jesus Christ of Latter-day Saints. For the Church's official site, visit churchofjesuschrist.org.
Rome Temple Gardens
Via di Settebagni 376, Rome, Italy
Hours: 9:00 am – 9:00 pm
Visitors Invited. Free Parking.
Come visit the highly-rated botanical gardens at the Rome Temple. Visitors are welcome and admission is free. Our professional gardeners take exceptional care to make sure these sacred grounds are well cared for and look beautiful for all who come.
The gardens include a vast variety of flowers and trees, including Roman umbrella pines preserved from the original site on which the temple was built, and four olive trees that range in age from 400-500 years old, and though not original to the site, give a symbolic accent to the piazza.
A fountain flows down the steps of the Travertine stone square, starting from the base of the temple down to the Visitors' Center on the opposite end of the piazza. As the water flows from the House of the Lord to the Christus statue it provides a striking symbol of Jesus Christ as the living water.
Individuals and families are welcome to come and stroll in the gardens, spend time with family and friends, or simply enjoy the scenery.
As you walk around the Rome Temple Grounds you will find many opportunities for great photos, so make sure your smartphone is fully charged!
Things to remember for your visit:
The gardens are a great place for a selfie or group photo with the temple in the background.
Don't forget to give the Rome Temple a 5-Star review on TripAdvisor. Please include a few of your favorite pictures for others to enjoy.
Share your experience and photos with your family and friends on Facebook or Instagram. #tempiodiroma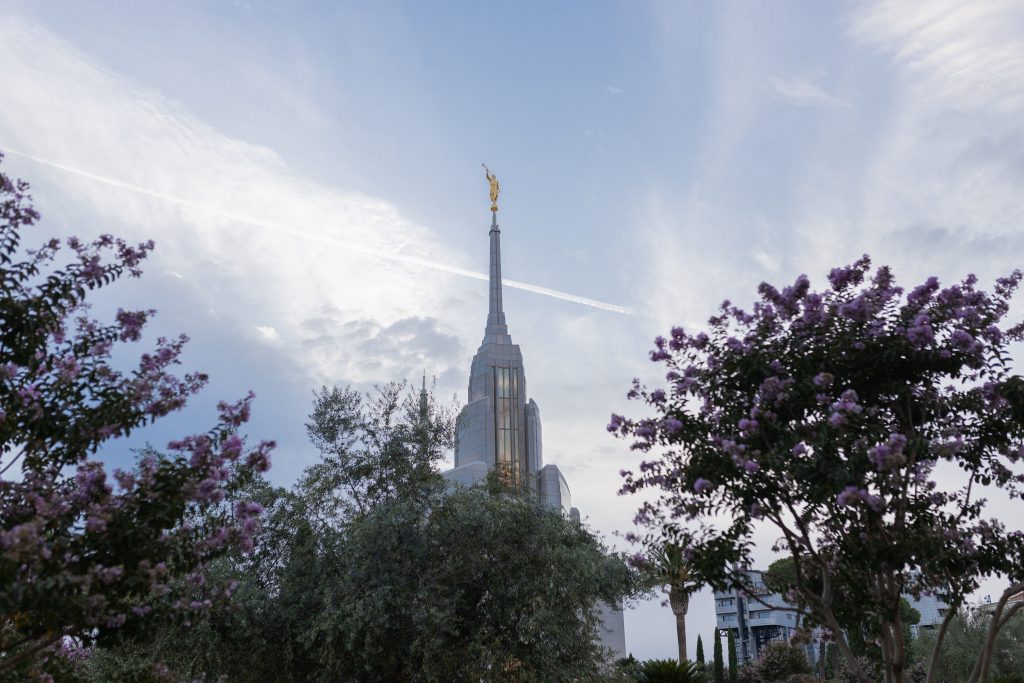 During your visit, don't be surprised when you come to see a photo shoot in progress for a wedding couple or other events that may take place at a temple.
Stunning architecture, beautiful gardens surrounding a flowing fountain, and gorgeous sunsets make the Italy Rome Temple Grounds the perfect spot for photography. Photographers are welcome to use the grounds for photoshoots and no entrance/photography fee is required. Feel free to have your special occasion photos, such as weddings, anniversaries, and family photos taken here.