What's that church next to the Porta di Roma?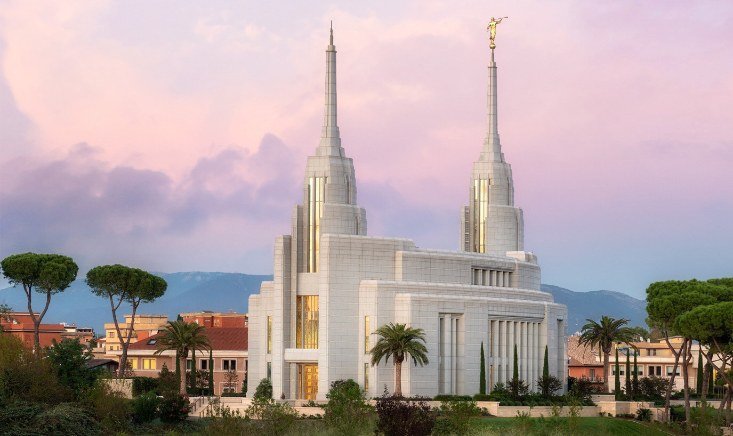 This article was contributed by a local member of The Church of Jesus Christ of Latter-day Saints. The views expressed may not represent the views and positions of The Church of Jesus Christ of Latter-day Saints. For the Church's official site, visit churchofjesuschrist.org.
by Benjamin Checketts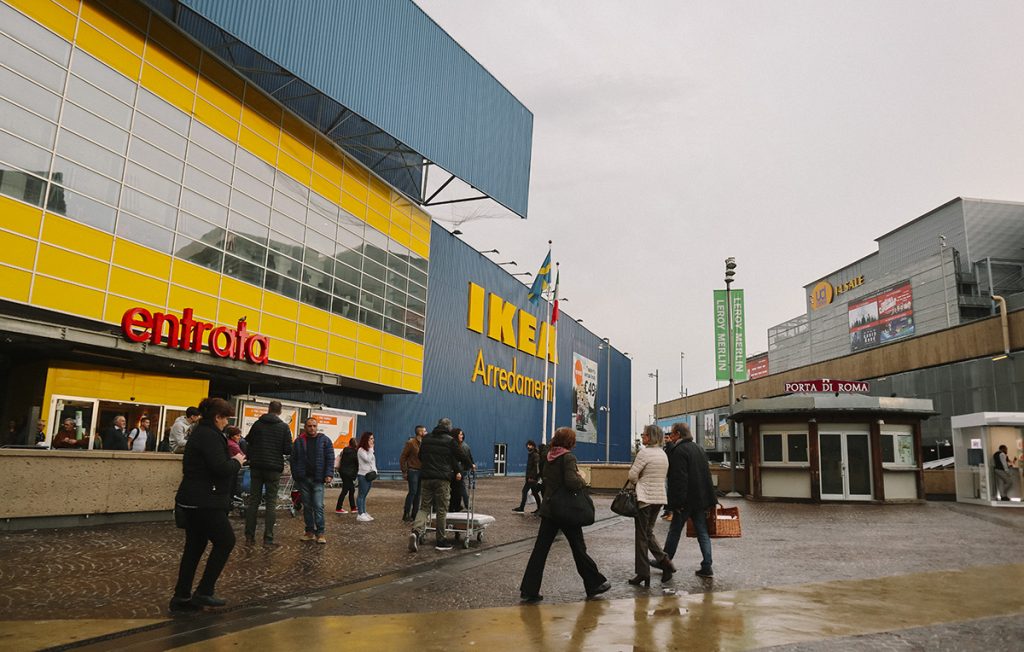 "And let them make me a sanctuary; that I [the Lord] may dwell among them" (Ex. 25:8).
What does this have to do with the regal-looking church standing to the east of the Porta di Roma?
Quite simply, everything.
This building is the Rome Italy temple of The Church of Jesus Christ of Latter-day Saints. Although only members of the Church can enter the temple, its visitors' center is open to all for free tours from 9 A.M. to 9 P.M. seven days a week, no reservation required. We would be happy to explain the special significance of the temple and how it relates to the Gospel of Jesus Christ with you!
For the most up-to-date information, please visit: https://tempiodiroma.org/visitors-center/
"So, it's a church?"
Yes, And so much more!
It is definitely a church in the sense that it's a sacred place built by the willing sacrifice of the faithful members of our Church and dedicated to the worship of God the Father and Jesus Christ, His Son. However, it is not where our weekly worship meetings are held (generally called simply "sacrament meetings"). You will find a modest, yet elegant chapel where we worship on Sundays on the same grounds as the temple and its visitors' center.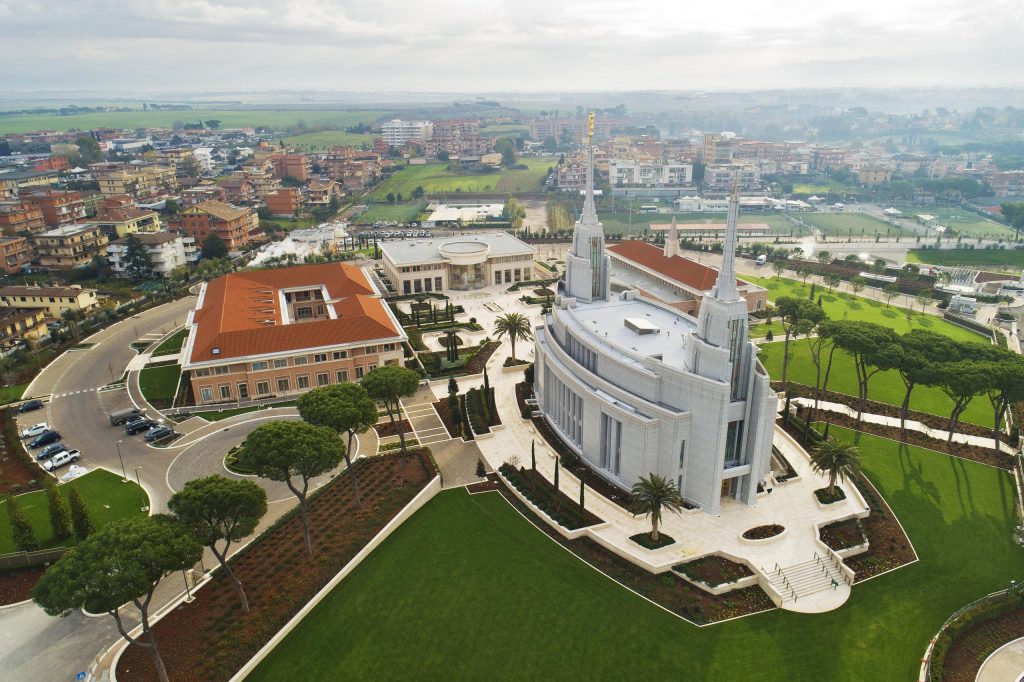 "So, why is it special?"
The unique stated purpose of the temple is engraved above the doors: "Santità all'Eterno, La Casa del Signore." In English: "Holiness to the Lord, The House of the Lord" (see Exodus 28:36;39:30, Ps. 93:5). Like the temple of Herod where both Jesus and His disciples worshiped, before and after His death on the cross, its predecessor the Temple of Solomon, and the Israelite tabernacle referenced above, this temple represents our vicinity to God and His desire to "dwell among" His people. It is the house of God on Earth today where you can feel the spirit and feel closer to God. Inside temples, we learn more about God's Plan of Happiness for us as His spirit sons and daughters.
"So, if it isn't a 'church,' what happens there?"
In the temple, we follow the command of Jesus Christ when He asks, "Take my yoke upon you, and learn of me; for I am meek and lowly in heart: and ye shall find rest unto your souls" (Matt. 11:29). A yoke is a tool used when working with beasts of burden, such as horses or oxen, that attaches the two animals together and encourages them to unite their efforts. In the temple, we unite our efforts with God and perform sacred ceremonies to make promises with Him to follow His son, Jesus Christ. These promises invite His help into our lives as we do our part to be obedient, thus binding us to Him and Him to us. In the temple, we learn about our sacred relationship with Jesus Christ, feel His redeeming love, and find rest for our souls.
If you already love Jesus Christ or want to know why we do what we do in the temple and what a relationship with Him can do for you, come give us a visit!