在罗马时你不能错过的 5 座教堂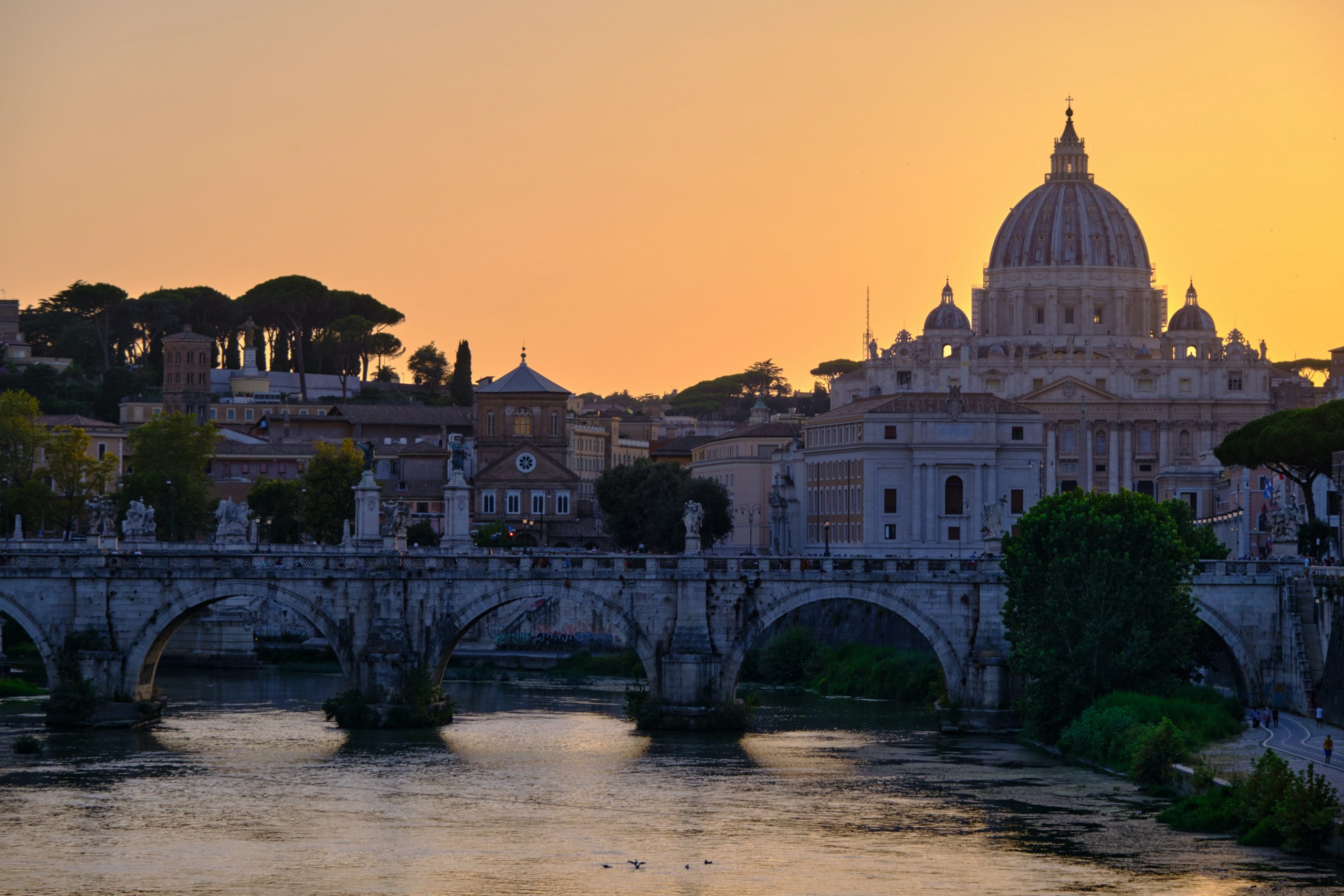 蒂亚米尔斯
Wondering what churches, cathedrals, or temples to see when in Rome but don't know where to start? Here are five amazing churches you should add to the list of things to see in Rome!
1. St. Peter's Basilica
This beautiful basilica stands 135 meters tall, and until 1989, it was the largest church in Christendom. Inside St. Peter's Basilica, you will find relics, beautiful mosaics, preserved artwork, and many other historical gems. You do not want to miss seeing one of Michelangelo's famous sculptures, the Pietà, found in this stunning church.
2. 圣玛丽大教堂
这座令人惊叹的大教堂被广泛认为是第一座献给圣母玛利亚的教堂。在里面,您会看到许多艺术品、历代遗物和墓葬!这座大教堂是您不想错过的。
3. 圣十字大教堂在耶路撒冷
The Basilica of the Holy Cross in Jerusalem was built to house most of the relics brought to Rome from Jerusalem. In the church, you will see thorns from the crown of thorns, fragments from the true cross, and other holy relics.
4. The Basilica of St. Mary of the Altar of Heaven
Seated at the top of Capitoline Hill lies the Basilica of St. Mary. The stairs leading up to the church are known as the Stairway to Heaven. The interior of the church will leave you speechless, and the trek up to the church is worth it to get a great view of Rome.
5. 的 罗马神庙
This beautiful temple found across from Porta di Roma cannot be missed. The oval shape of the building was created to symbolize the overlapping of Earth (as a circle) and heaven (as another circle). As the two overlap, it creates an oval shape, or the form of the temple, representing the temple as a piece of heaven on Earth. The temple is used by members of The Church of Jesus Christ of Latter-day Saints for sacred ceremonies, but all are welcome to come to the Piazza and tour the visitors' center and church building, seated directly across from the temple, to learn more. At the visitors' center, you can enjoy videos, artwork, and a model showing the interior of the temple. This heavenly temple site cannot be missed.