Puterea preoției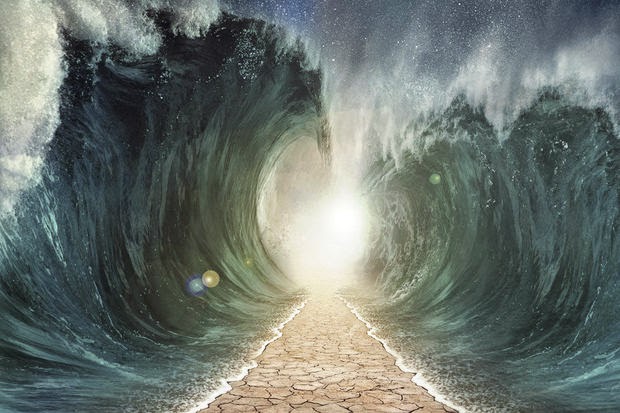 Acest articol a fost contribuit de un membru local al Bisericii lui Isus Hristos a Sfinților din Zilele din Urmă. Părerile exprimate pot să nu reprezinte punctele de vedere și pozițiile Bisericii lui Isus Hristos a Sfinților din Zilele din Urmă. Pentru site-ul oficial al Bisericii, vizitați churchofjesuschrist.org.
de Corbin Simonsen și David Kindermann
Ce este puterea preoției?
Most people have in one way or another been introduced to religion in their lifetime and it's possible that while searching for the truth, many have stumbled upon the principle of the priesthood. But what is the priesthood? As taught in D&C section 50, the priesthood is the authority and power that God gives to man to act in all things for the salvation of man. By learning this, we can learn the significance of such power among people. This is no small power and is a power that God has entrusted unto men since the beginning of time.
Priesthood power is the God-given authority to act in His name. With this authority restored in The Church of Jesus Christ of Latter-day Saints, we are able to perform all the necessary ordinances on this Earth. In the Church, every worthy man can be a holder of the priesthood. Blessings and understanding of one's purpose come from being worthy of this great power. With a priesthood holder in a family, the family can experience many blessings, as well, and see the Lord's hand directly in their home.
Ce putem face cu preoția?
The Eternal Plan of our Heavenly Father is to "bring to pass the immortality and eternal life of man" (Moses 1:39). This priesthood power allows us to help fulfill His plan through ordinances such as baptism, receiving the gift of the Holy Ghost, and eternal marriage in His holy temples. This same power also allows us to perform many blessings to heal the sick and help people in need.
Cum primim preoția?
As we read in the Book of Mormon, Jesus Christ spoke to His apostles saying: "Ye shall call on the Father in my name, in mighty prayer; and after ye have done this ye shall have power that to him upon whom ye shall lay your hands, ye shall give the Holy Ghost; and in my name shall ye give it, for thus do mine apostles" (Moroni 2:2).
We can learn that the given authority to a man can not be transferred but by the laying on of hands on the head of another. Joseph Smith, the first prophet of this dispensation, received the necessary authority to be able to restore the Church of Jesus Christ once again on Earth. Heavenly messengers sent from God visited Joseph Smith–Peter, James, and John that served as Christ's Apostles when He lived on the Earth and received the priesthood from Christ–and conferred upon Joseph the same power and authority.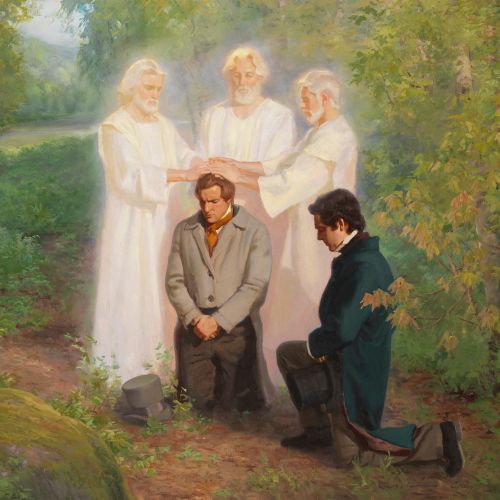 The power of the priesthood can not be missed in the restored Church of Jesus Christ. The priesthood is, when used correctly, a way to minister to others. The priesthood cannot be used in selfishness but only to help others come closer to Christ. The priesthood gives us the opportunity to perform sacred ordinances such as baptism, confirmation of the Gift of the Holy Ghost, administration of the sacrament, temple marriage, and many other blessings. These ordinances enable us to receive further personal revelation and eternal happiness. The same power and authority that Jesus Christ gave to His apostles anciently to organize and establish His Church has been restored to the Earth again.