Nu Frunze Aceasta din lista ta de lucruri de făcut!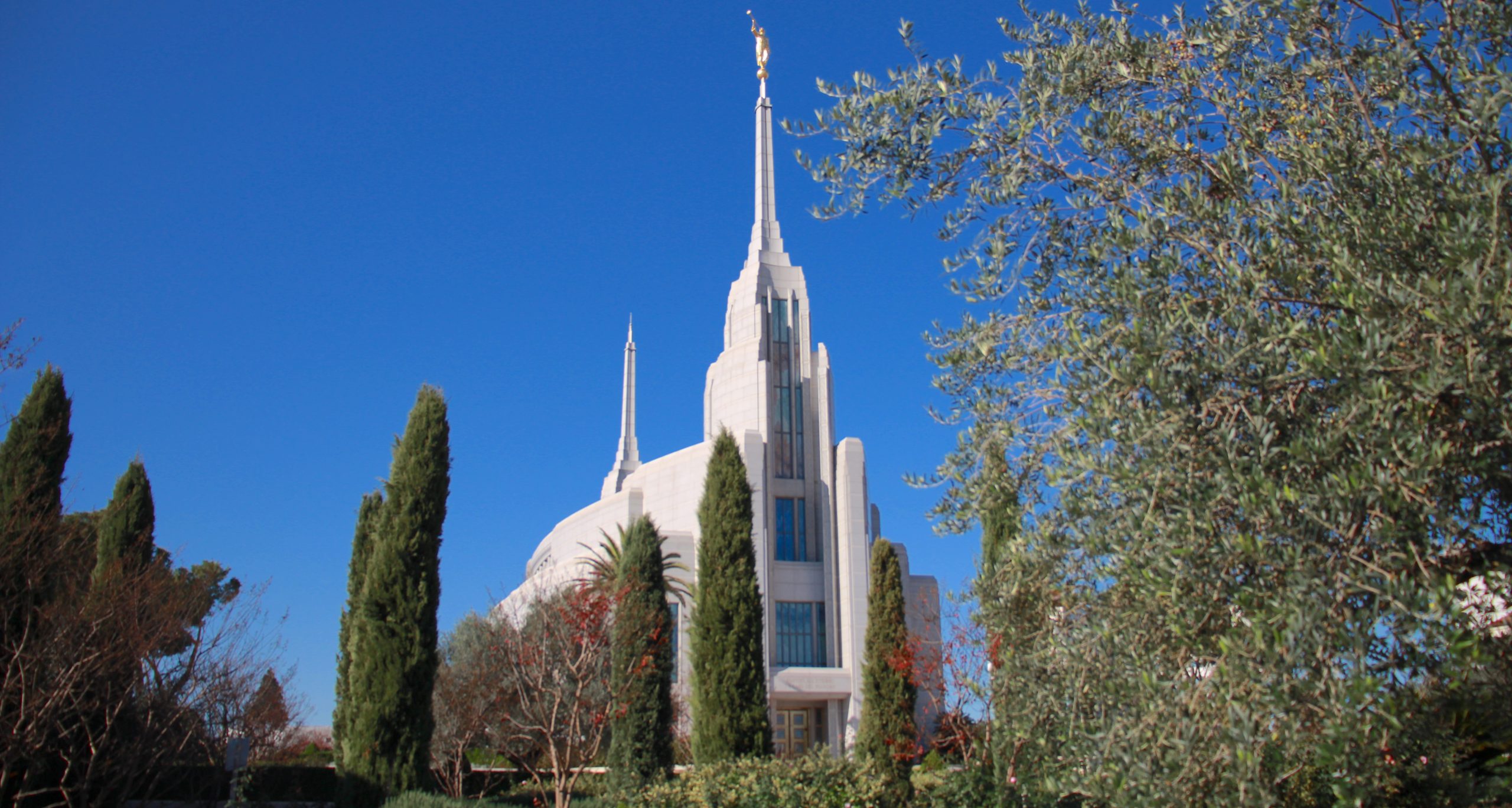 Acest articol a fost contribuit de un membru local al Bisericii lui Isus Hristos a Sfinților din Zilele din Urmă. Părerile exprimate pot să nu reprezinte punctele de vedere și pozițiile Bisericii lui Isus Hristos a Sfinților din Zilele din Urmă. Pentru site-ul oficial al Bisericii, vizitați churchofjesuschrist.org.
De Grace Gauldin
As the leaves start to change color and descend to the ground at the start of autumn, the leaves of the Italy Rome Temple remain glorious and brilliant with their eternal shades of blue, green, and red.
You might ask, "What is the Italy Rome Temple, and what do leaves have to do with it?" In the Holy Bible, believers of God would perform sacred rituals and make promises with Him within a temple. Jesus often taught in and around the temple in Jerusalem. Just like in the Bible, there are temples today! And this one just happens to be a 40-minute taxi ride from the center of Rome!
The Italy Rome Temple was finished and dedicated by President Russell M. Nelson of The Church of Jesus Christ of Latter-day Saints on March 10, 2019. From January 28 to February 16, 2019, it was open to the public, and around 50,000 people came to see the temple during that brief period before it was dedicated. Today it remains open only to faithful members of The Church of Jesus Christ of Latter-day Saints that come to participate in sacred ceremonies, but you can still come and see the grounds and the visitors' center free of charge!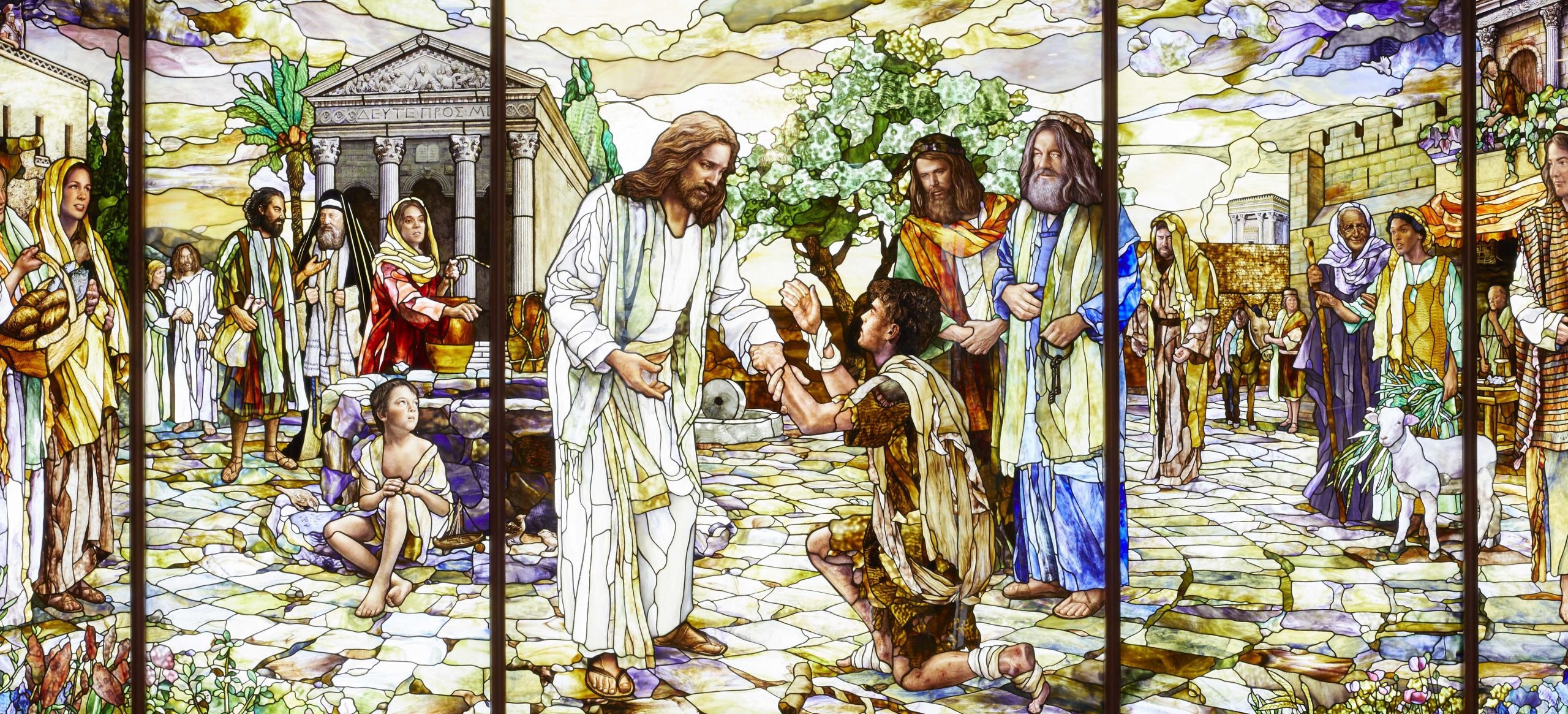 Within the visitors' center, you will find a large stained glass window that portrays the stories of Jesus Christ's life and the many lessons He taught during His ministry. The center depicts a story of Him healing a young man, which can represent the healing and peace we find when we decide to put the Savior in the center of our lives.
Also found in the center of this stained glass window are an olive tree and an olive press. Together these represent the Atonement of Jesus Christ when He suffered the sins of the world in the Garden of Gethsemane. The Garden of Gethsemane was a garden of olive trees, so the visitors' center and the temple both have been decorated with olive leaves to represent that specific event in Christian history.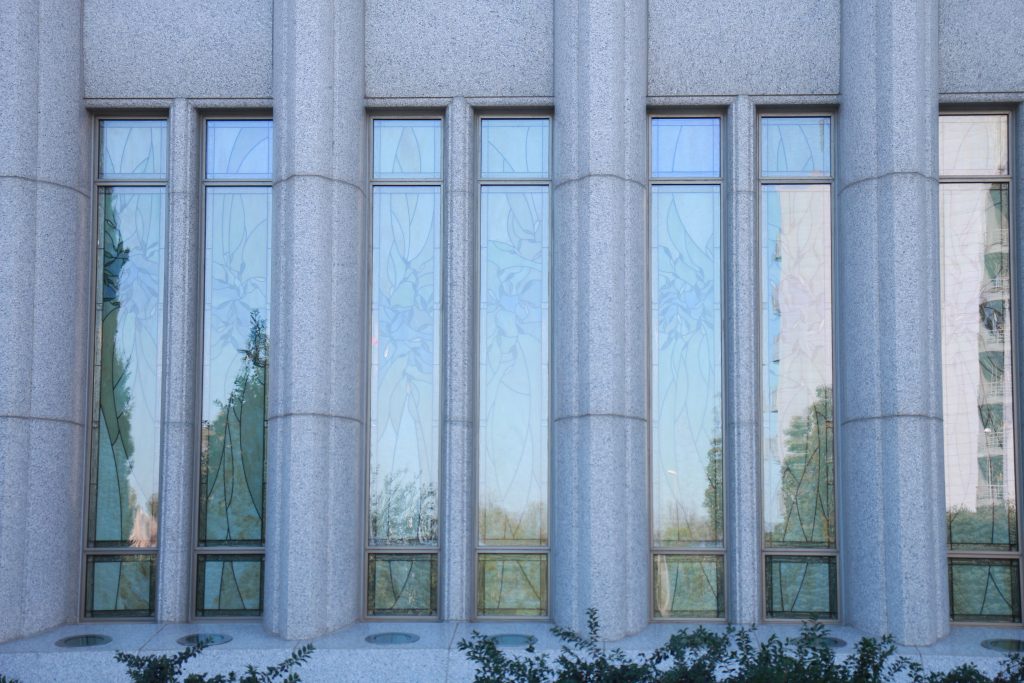 The visitors' center is open from 9 A.M. to 9 P.M. every day. You can enjoy many sights on the temple grounds. This site has beautiful gardens filled with flowers and olive trees for those who would like to stay outside or cannot enter.
Sperăm să veniți să-i vedeți frumusețea în curând!