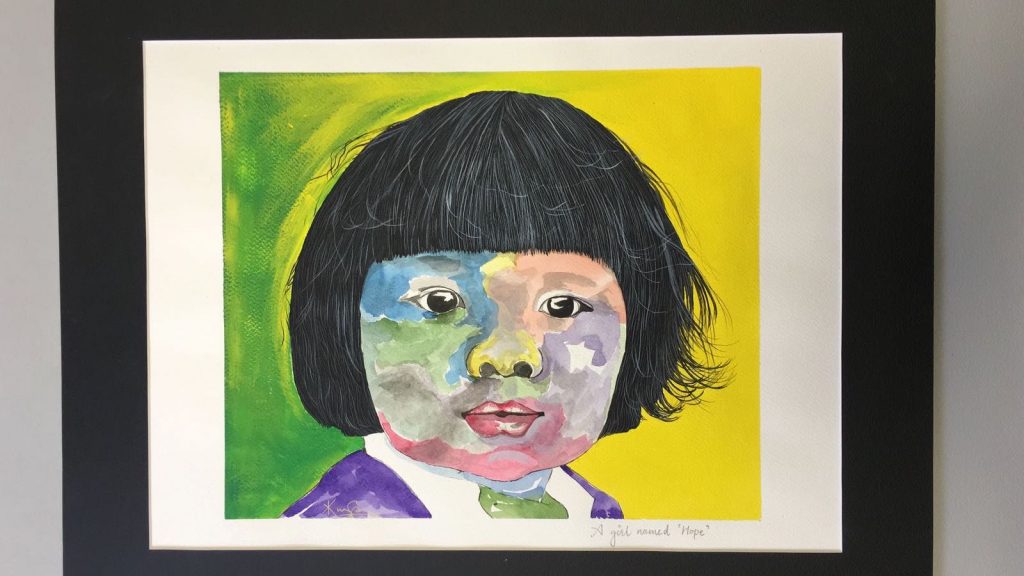 The Visitors Center of the Rome Temple, will present, next Saturday, March 19th, a painting exhibition of the Tibetan artist Kunga Sonam, teacher of Tibetan writing and calligraphy. Since his childhood he has shown an extraordinary talent for painting, attending schools in the monasteries of Tibet and India.
The artist uses watercolour in his paintings, which are mainly faces of men, women and children.
Watercolour is an ancient pictorial expression found in Paleolithic cave paintings, in medieval illuminated manuscripts and in Egyptian papyrus sheets.
It is a very difficult technique. Mastery and precision are needed, because corrections or overlapping of colours cannot be made.
Kunga Sonam, in the portraits on display, paints the faces of the soul of his characters, faces that shout without a voice love, serenity, peace, but also the innocence of a world in which there is still a faint longing for harmony and sacredness.
The exhibition will remain on display at the Rome Temple Visitor Center from Saturday, March 19 to Sunday, May 1st, 2022.
Entrance and parking are free
Reinforced greenpass required