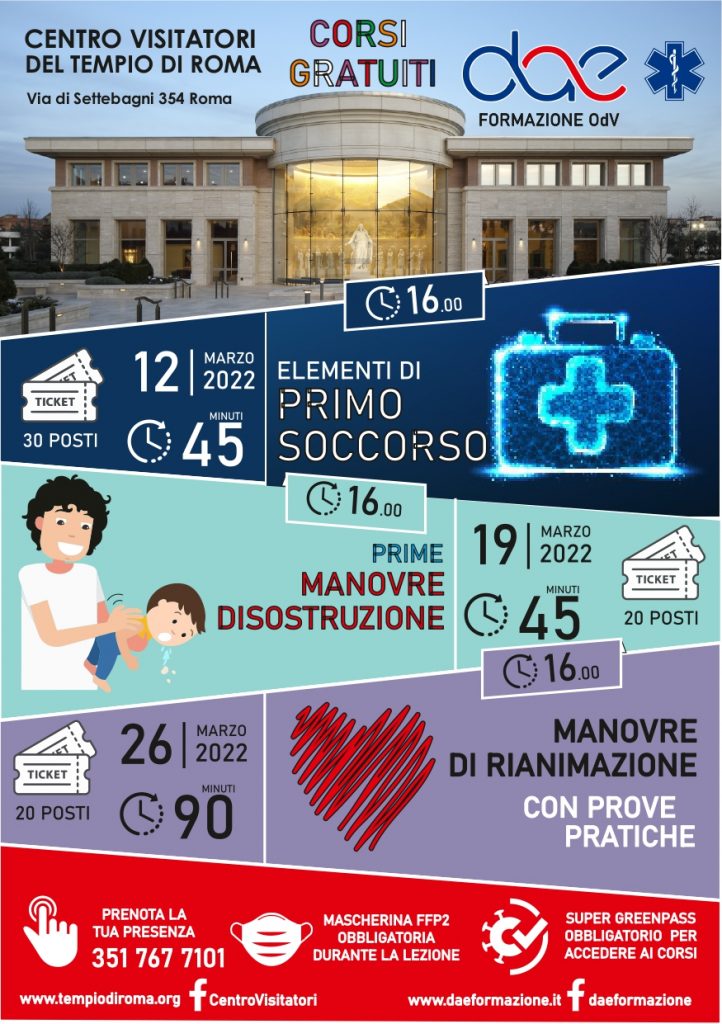 THE ROME TEMPLE VISITORS CENTER
in collaboration with the TRAINING CENTER FOR EMERGENCY EDUCATION
composed of volunteers of the 118, offers a free basic health training for individuals and families, in order to learn first aid in case of emergencies in the family and school.
The idea stems from the need to bring to a wider audience the interest in preventive health care, useful in everyday life at home, school, in public places and in all those situations where it is necessary to act in the face of an emergency.
The courses will be held at the Visitors Center of the Rome Temple at Via di Settebagni n. 354.
Entrance and parking are free.
Reservations are required for each course by calling 351 767 7101.