4 τρόποι με τους οποίους η πλατεία του ναού της Ρώμης είναι εμπνευσμένη από τον ιταλικό πολιτισμό και την ιστορία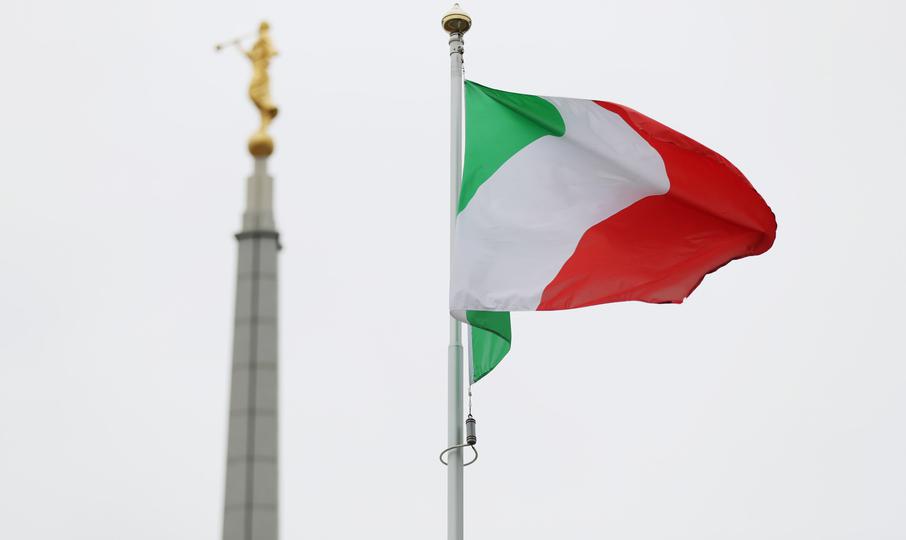 Αυτό το άρθρο συνεισέφερε ένα τοπικό μέλος της Εκκλησίας του Ιησού Χριστού των Αγίων των Τελευταίων Ημερών. Οι απόψεις που εκφράζονται ενδέχεται να μην αντιπροσωπεύουν τις απόψεις και τις θέσεις της Εκκλησίας του Ιησού Χριστού των Αγίων των Τελευταίων Ημερών. Για τον επίσημο ιστότοπο της Εκκλησίας, επισκεφθείτε Churchofjesuschrist.org.
Του Ethan Di Girolamo
Though Italy has famously been the home of Catholicism for millennia, Rome specifically, I have found, has been seen as an important city for countless religious groups. Rome holds the title of the largest Muslim mosque in the European Union, and also the largest Jewish population in Italy. In addition, Rome also houses the continent's largest church of the Jehovah's Witnesses. And that is without even mentioning the beautiful Vatican City which, for many, represents the ancient foundations of Christianity in Europe as a whole. But, in my eyes, what may be numbered as one of the most special religious institutions to see in Rome is the temple of The Church of Jesus Christ of Latter-day Saints. Rome wasn't built in a day, and neither was this temple, having taken over ten years from planning to completion. One might wonder, being erected on Roman soil, how does this large new structure reflect and preserve the archaic culture of Rome and its inhabitants? Here are four clever ways that will surely sate any rising curiosity.
1. The Temple adopts the theme of Michelangelo's twelve-pointed star in the Piazza del Campidoglio 
Δεν χρειάζεται κανενός είδους προσεκτική ματιά για να παρατηρήσετε ένα συγκεκριμένο δωδεκάκτινο αστέρι που διαπερνά τα δάπεδα, τις οροφές και τα έπιπλα του ναού της Ιταλίας της Ρώμης. Αυτό το συγκεκριμένο σχέδιο προέρχεται απευθείας από το Piazza del Campidoglio, one of Michelangelo's most renowned architectural masterpieces. Sometimes referred to as the top of Rome, the twelve-pointed star piazza sits at the top of the highest of seven hills in Point Rome. The ancient Apostle John likened stars to Christ when he taught that "The light shineth in the darkness," (John 1:5), while the twelve points, that stem from the star, symbolize the twelve tribes of Israel, as well as the original twelve apostles. The twelve-oval design that encompasses the star (both in the piazza, and in the temple) reminds us all of the religious significance of the oval shape, including rebirth, immortality, and eternity. All of the ceremonies that are performed in this sacred edifice repeatedly remind Latter-day Saints of these vital and God-given principles.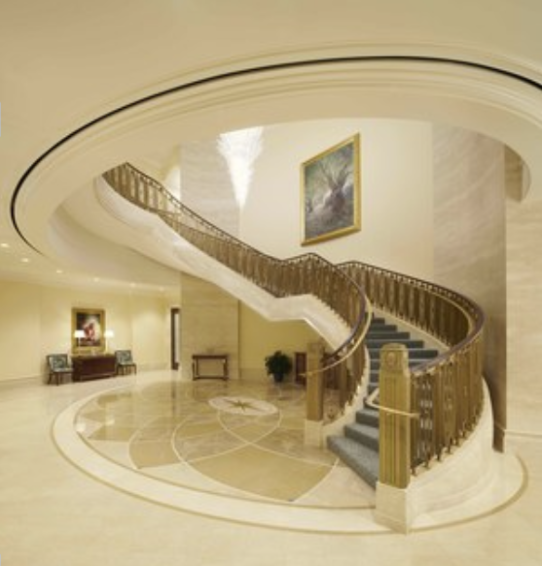 2. Much of the building is crafted of high-quality Italian stone
Quarried from various locations in Italy including Lucca and Rome itself, Perlato Svevo and Mediterranean beige travertine stones are used as the primary materials for much of the Temple's floors, stone base, walls, and countertops. Temples of The Church of Jesus Christ of Latter-day Saints are intended to prevail through generations, making specifically durable marbles and stones a vital and standard part of the materials list. Jesus Christ taught us that "…whosoever heareth these sayings of mine, and doeth them, I will liken him unto a wise man, which built his house upon a rock: And the rain descended, and the floods came, and the winds blew, and beat upon that house; and it fell not: for it was founded upon a rock" (Matthew 7:24-25). Realizing that using strong materials creates a firm and secure temple, I have understood the figurative significance of a strong spiritual foundation, striving to build my testimony on sure doctrine and sound principles.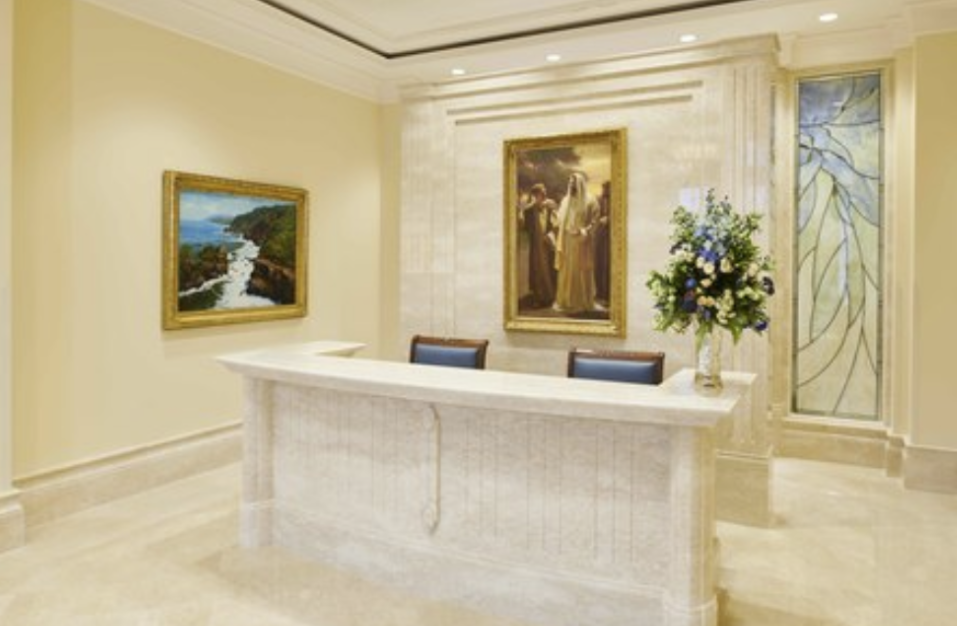 3. The stained glass is inspired by the Roman olive tree
Serving as a reminder of the beautiful Earth God has fashioned for His children, much of the stained glass was crafted to mimic vibrant vegetationㅡbut not just any random plant. The stained glass in the temple features lush collections of Italian olive tree branches, seemingly wound together as if they've grown for centuries. But for some reason, the simplicity of some lone Roman acanthus and olive tree leaves on their own proves striking to the eye searching for art. However, God's love isn't the only thing that depictions of greenery remind us of; olive trees are symbolic of Jesus Christ and His sacrifice for us, as He was figuratively pressed like an olive in the Garden of Gethsemane in payment to the Father for our griefs, sufferings, and trials. Of our Savior, the prophet Isaiah taught: "He was wounded for our transgressions, he was bruised for our iniquities: the chastisement of our peace was upon him, and with his stripes we are healed" (Isaiah 53:5). The Roman olive tree is surely an appropriate symbol of our Savior, of whom Latter-day Saints learn more in each of the temple ceremonies performed inside.
4. Ancient native-grown Italian flora is displayed in gardens on the temple grounds
Interesting fact for you: the Rome Italy Temple of The Church of Jesus Christ of Latter-day Saints was in fact built on an old olive grove, with rows after rows of very old native Roman olive trees. While most of these trees are likely about 150 years old, some of these trees are guessed to be as old as 5 centuries, and remain on the temple grounds today, displayed among gardens of flowers and other shrubberies. Roman pines are featured as well, mixed in among their fruit-bearing relatives. Indeed, speaking of fruits, the olives from the on-site trees are actually harvested and pressed, and the oil is then used in the necessary ceremonies inside the Rome, Italy Temple.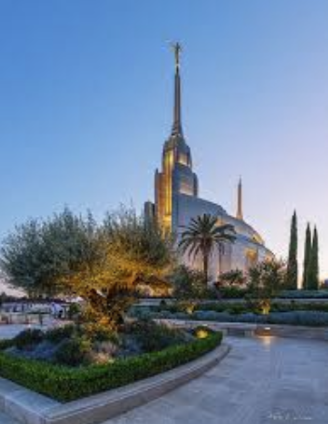 Members of The Church of Jesus Christ of Latter-day Saints view temples as being crucial to the salvation of all of Heavenly Father's children. While primarily used to provide Latter-day Saints with a sacred place to feel an increase of the Holy Ghost and make two-way promises (also known as covenants) with God, Latter-day Saints recognize that temples are, above all, Houses of the Lord. Because of the sacred nature they bear, Latter-day Saints strive to build these holy temples with a standard of as close to perfection as is humanly possible. From its footings to its spires, to every square inch of the land parcel it stands on, to each blade of grass on the lawn, and every pedal of every flower, all are dedicated solely to the Lord as an expression of our love and gratitude for Him, and all is maintained with utmost care and respect. We invite all, "…black and white, bond and free, male and female…" (2 Nephi 26:33) to come, partake of the goodness of our Savior Jesus Christ, and enjoy the blessings of His holy temples. These special buildings are sacred, not secret, and the blessings received inside are available for every human soul despite one's imperfections. If you find yourself wanting to see the temple for yourself, please come and feel the wonderful spirit that is always plentiful on the temple grounds. It may just change your opinion about where in Rome architectural beauty can truly be found and maybe even bring to new light the religious significance of the Biblical city itself.