My Story About Joining The Church of Jesus Christ of Latter-day Saints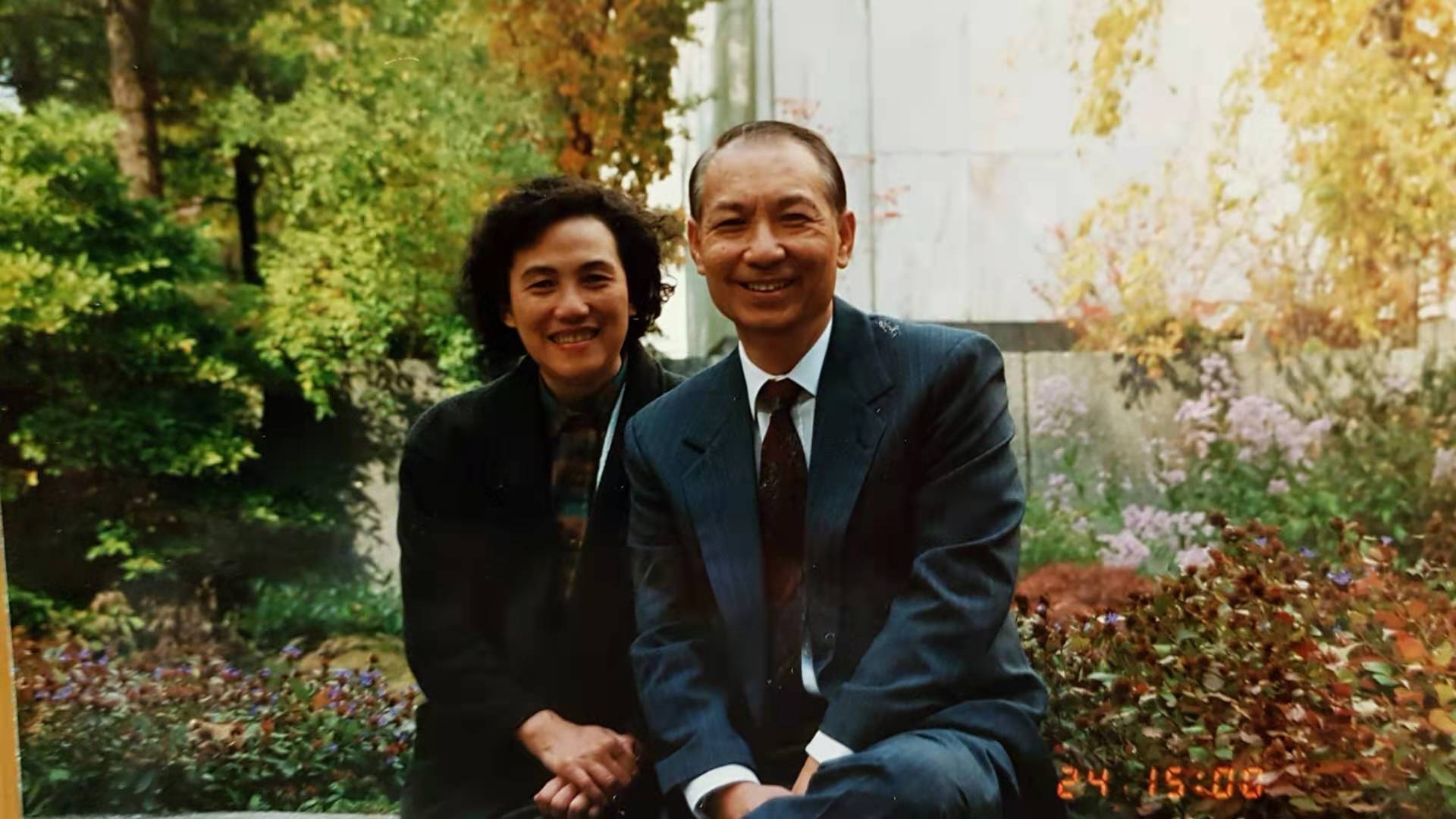 Dieser Artikel wurde von einem lokalen Mitglied der Kirche Jesu Christi der Heiligen der Letzten Tage beigesteuert. Die geäußerten Ansichten geben möglicherweise nicht die Ansichten und Positionen der Kirche Jesu Christi der Heiligen der Letzten Tage wieder. Die offizielle Website der Kirche finden Sie unter Kirche Jesu Christi.org.
Geschrieben von Lee Yat Wing. (Originalversion auf Chinesisch.)
Lee Yat Wing wurde 1977 in der Kom Tong Hall getauft. Derzeit lebt er in Kalifornien, USA.
In the 1970s, I was a salesman for a Japanese textile company. During that time, the clothing manufacturing business was flourishing in Hong Kong; many factories and wholesale companies needed textile supplies. As a result, I was quite busy. The business world was like a battlefield. Where there is profit, there is competition. Since the competition became stiff, my workload increased greatly, and even my good friends became my rivals.
Um mit den Konkurrenten fertig zu werden, stand ich unter großem Druck. Ich musste lernen, schlau zu sein. Um die Käufer zufrieden zu stellen, wurde es für mich notwendig, mehr Zeit mit ihnen zu verbringen. Wir gingen oft trinken oder spielten Mahjong. Ich gewöhnte mich daran, früh zur Arbeit zu gehen und spät abends nach Hause zu kommen. Da ich lange unter diesem Stress stand, waren meine Persönlichkeit und meine Einstellung davon betroffen.
Damals wurde ich mental und emotional instabil. Ich misstraute anderen, wurde egoistisch und machte mir große Sorgen darüber, das zu verlieren, was ich mir so hart erarbeitet hatte. Ich verlor mein Selbstvertrauen und wurde reizbar. Infolgedessen war ich auf Tabak und Wein angewiesen, um mich von den Lasten zu betäuben. Ich wusste, dass es mir weh tun würde, wenn ich diesen Weg weitergehe. Diese Art von Leben widerte mich an.
In order to change, I knew the only power I could rely on was religion. Even though I was not a Christian, I had heard of the changing power of the Gospel of Jesus Christ in a person's heart and mind. I began to have a desire to learn the truth!
At that time I lived on Caine Road. Close to my house, there were many churches, and there was also a meeting house of The Church of Jesus Christ of Latter-day Saints on Acropolis Road, not very far away from my home. I could see the building from my living room. In the past, many young missionaries had knocked on my door, however, I was hardly ever home, so I never got in touch with them. It wasn't until one day, the opportunity finally arose. I was not feeling well, so I didn't go to work and stayed home. While I was resting, coincidentally the missionaries came and knocked on my door.
Just like the scripture says: "ask, and ye shall receive, knock, and it shall be opened unto you." My heart rejoiced in the gospel lesson which the young missionaries taught, so I set another appointment and we continued our discussions. I knew that was the opportunity I had been longing for. After several discussions, they encouraged me to obey the Word of Wisdom. To me, that was a great challenge. However, I committed without a second thought. Now that I think about it, that decision was a miracle.
I was taught to keep my promises since I was young. The elderly in my family once told me, "Keeping a commitment means being trustworthy." When I started, it was hard for me to obey the Word of Wisdom. However, I endured as much as I could, because I wanted to show that I was committed to God's will for my life. Gradually, obeying the Word of Wisdom became natural. I learned the importance of determination. I learned that when a person decides to do something, whether it be good or bad, determination will become a source of strength, pushing us to achieve our goal, and after achieving it, it will become a natural thing to do.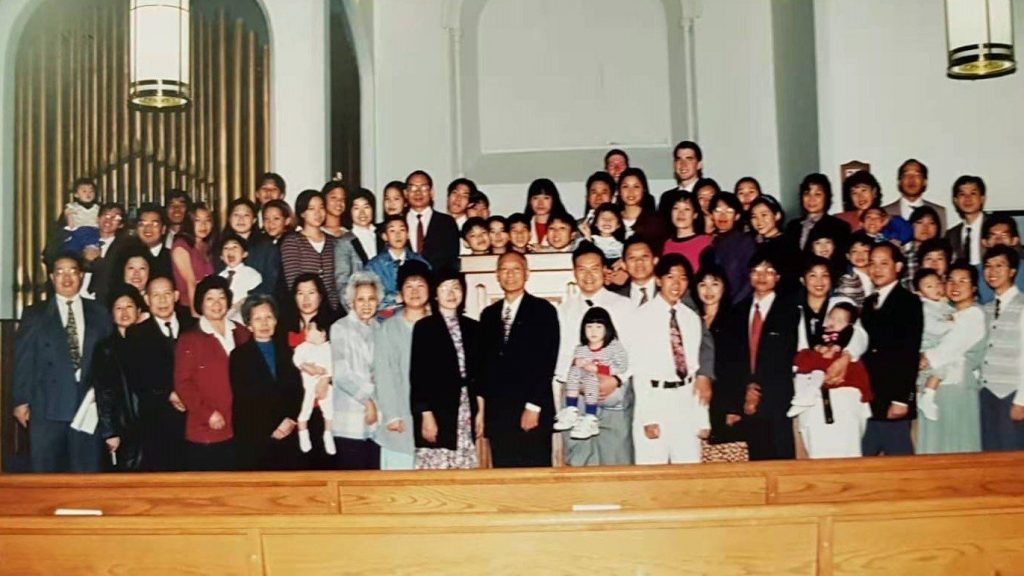 My life gradually changed. Not long after joining the Church, I quit my job as a textile salesman and started my own business. I am grateful for the change the gospel has brought into my life. Like the scripture says, "Come unto me, all ye that labor and are heavy laden, and I will give you rest. Take my yoke upon you, and learn of me; for I am meek and lowly in heart: and ye shall find rest unto your souls" (Matthew 11:28).
I am grateful for the guidance of the Spirit, which helped transform me. My life and thoughts have changed drastically compared to where I started. I now lead a peaceful and happy life. The gospel has cleared my mind and taught me what to pursue in life. I have turned away from a laborious and miserable life, and now I can enjoy a simple but savory meal. The Savior taught us to repent before it is too late. In Matthew 5:29 we read: "And if thy right eye offend thee, pluck it out, and cast it from thee: for it is profitable for thee that one of thy members should perish, and not that thy whole body should be cast into hell."
I testify that the gospel is true. The gospel can relieve us from doubts and troubles. When we seek after His kingdom and His righteousness in everything we do, Heavenly Father will let us know how to find the right path. I testify that the God in whom we believe lives. Jesus Christ is our Savior and Redeemer. He is forgiving and compassionate to us all. This is my testimony in the name of Jesus Christ, amen.
Original Text
李日榮
加入耶穌基督後期聖徒教會的故事
" ,有利益的地方便有競爭,由於競爭利害, 至令我的工作日益沉重,即使是好朋友也變成勾心重蒬即使是好朋友也變成勾心里
"在這種緊張工作環境下,性格心態不其然受到影響
" "我不是基督徒,但我也曾聽說過福音可以改變人的心智,因此我心中不期然地產眸了一個渴望一個渴望—璐璆爆埦—
當時 我 住 在 堅道 家 的 附近 有 很多 不同. " ,碰巧傳教士便來叩門。
就 正 如. "起來,那真是一件奇妙的承諾。
我 願意 實踐 承諾 跟 我 從小 被 教導 有關 , 長輩 曾 我 說 , 「答應 而 能 實行 的 是 守」。 我 為了 為了 但 我 盡力 盡力 去 去 去 去 去 去 去 去 去 去 去 去 去 雖然 & "達成後便會成為自然和習慣。
"我 這裡 來 , 就 使 你們 得 安息 安息 我 心 裡 柔和 , 你們 當 負 我 我 軛 , 學 我 的 , 這樣 你 們 心裏 就 必 得 安息 」」。。。 ≤
" " ,寧可失去百體中的一體,不叫全身丟在地獄裏」。
"如何 找到 正確 的 道路 我.阿們。