من أين أتت كنيسة يسوع المسيح؟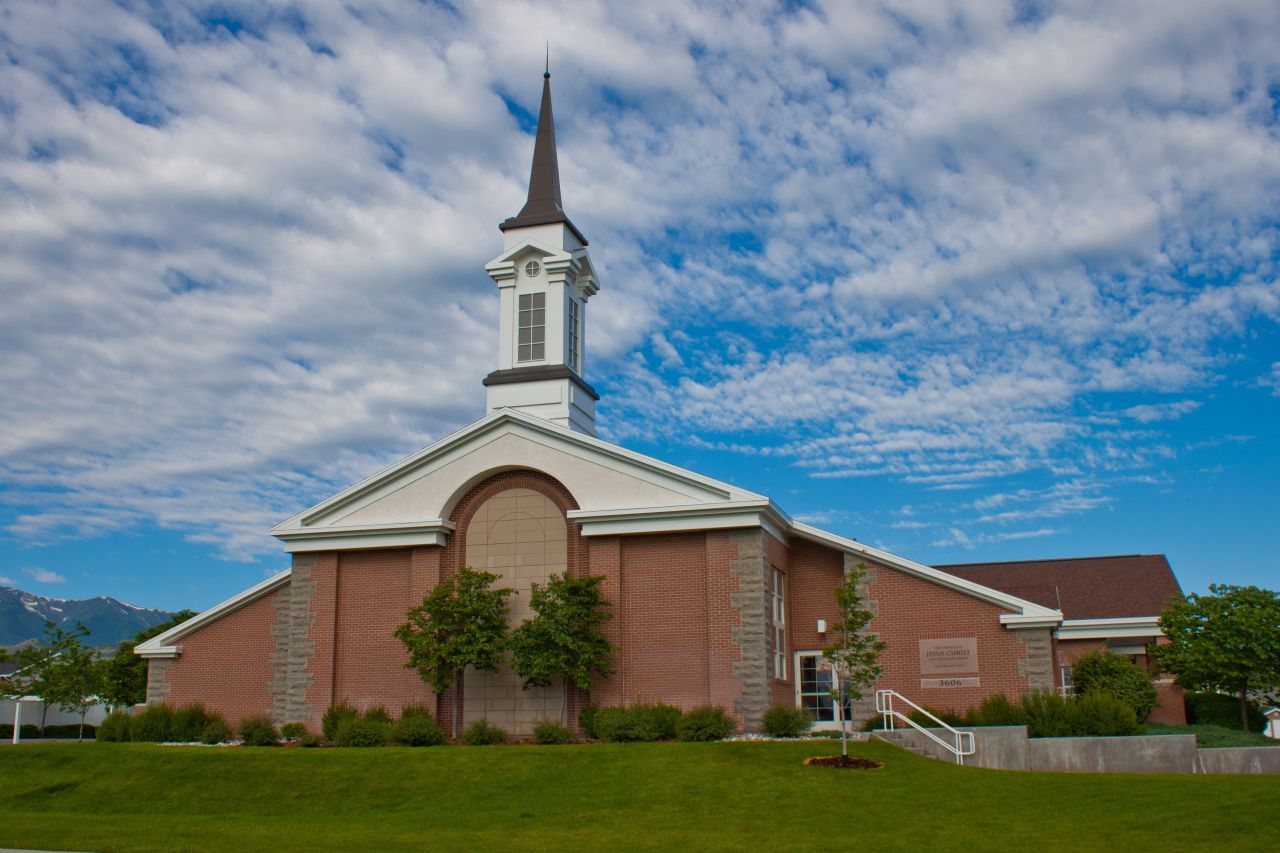 ساهم في هذا المقال عضو محلي في كنيسة يسوع المسيح لقديسي الأيام الأخيرة. قد لا تمثل الآراء المعبر عنها آراء ومواقف كنيسة يسوع المسيح لقديسي الأيام الأخيرة. لزيارة الموقع الرسمي للكنيسة Churchofjesuschrist.org.
My name is Thomas. I'm originally from the Bay Area but grew up in Utah. I speak Spanish, I'm a jazz trombonist and runner, and I love hiking and camping. Above all, the best part of my life is being a member of The Church of Jesus Christ of Latter-day Saints.
لتوضيح من أين أتت كنيسة يسوع المسيح بشكل أفضل ، من المفيد أن يكون لديك فهم أساسي لما نؤمن به. كل شيء مبني على حقيقة أن الله هو أبونا السماوي المحب.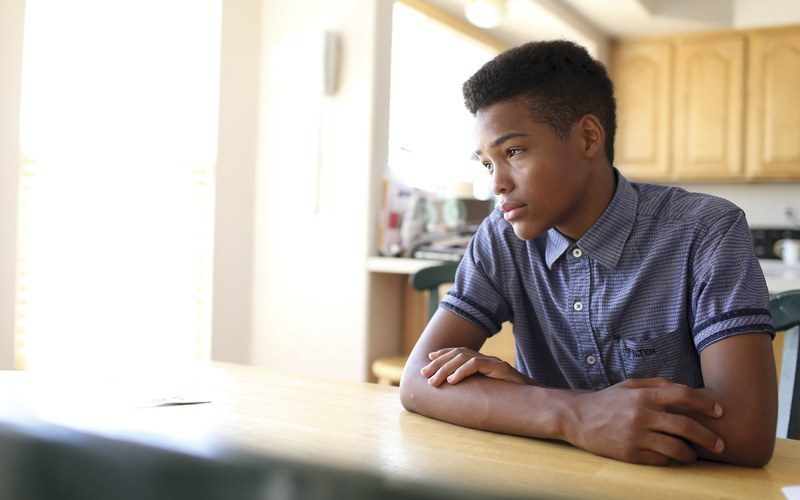 من هو الله؟
I know God is real. I know He is aware of you and your situation and wants to help you. He knows your name, speaks your language, hears your prayers, shares your hopes and worries, and most importantly, wants to strengthen His relationship with you. Gaining an understanding that someone so powerful cares about me so personally has changed my life—and the lives of my family—forever.
What is your relationship with God like? Maybe you were once close to Him, but have drifted far away throughout the years. Maybe you've never really known who He is and what He means to you. Maybe you simply feel like something is missing in your life that you can't quite describe. I wish I could get to know you face-to-face and hear your story. No matter where you are spiritually, I know that God loves you and is ready to show you how much He cares. You are His precious son or daughter and He wants to be close to you. So, how do you get closer to Him?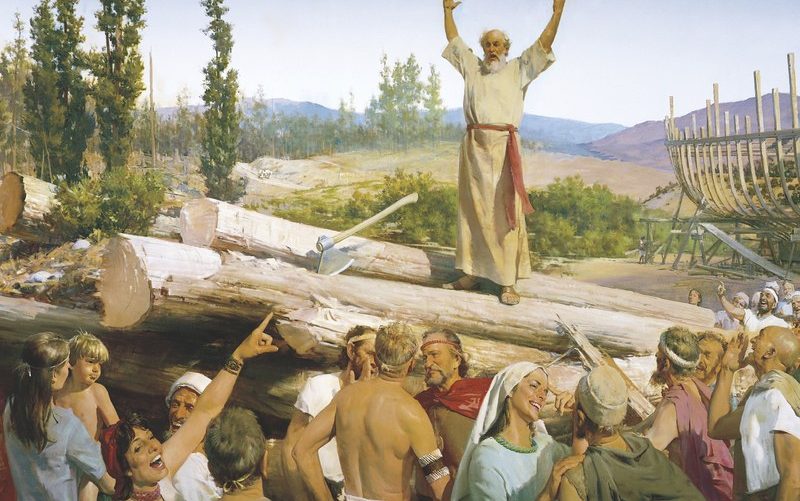 الله يكلمنا بالأنبياء
على مر التاريخ ، وصل الله إلى أبنائه من خلال الأنبياء - رجال ملهمين بسلطة تعليم وتفسير كلمة الله.
You can read about prophets such as Abraham, Noah, and Moses in the Holy Bible. Each of these men was called by God to lead His people. All of them teach us through scripture about Heavenly Father and how to return to Him. Everyone who followed these prophets was blessed. Unfortunately, many didn't want to listen to them and repent. They refused to believe in God and chose to distance themselves from Him, losing the blessings and protection that He promises. They found themselves in a state of spiritual confusion and darkness called "apostasy."
In this life, it's easy to feel overwhelmed, depressed, or confused by the many choices and trials we face. Sometimes we feel guilty about decisions we've already made. We might feel separated from God, too, in a sort of personal apostasy. Thankfully, Christ made it possible for us to be healed from every wound we carry from our past and start over with a clean slate.
يسوع المسيح مخلص العالم
After a long period of disbelief, or "apostasy," Heavenly Father sent His son, Jesus Christ, to represent Him here on the earth. During Christ's life, He was baptized, established His Church by choosing twelve Apostles, served others, performed miracles, and showed us the true path to return to heaven.
Most importantly, Christ suffered and died to give recompense for our mistakes and offenses, allowing us to repent—which means changing our thoughts and actions to become more like Jesus Christ. That sacrifice is called the Atonement of Jesus Christ. He compensated for our shortcomings. Even the spelling of "Atonement" suggests that we can be "at one" with Heavenly Father. Thanks to Jesus Christ, all of us can repent and become at one with God again. We can be freed from the guilt, sadness, and pains of the past. That's why Jesus Christ is the Savior—He lovingly provided a way for you and me to be أنقذ.
عندما نختار أن نعدل أسلوب حياتنا كما يطلب منا ، فنحن مباركون في كل جانب من جوانب حياتنا. لقد وعدنا أنه كلما تابنا بصدق ، سوف نغفر لنا.
أنا بعيد عن الكمال. أتوب كل يوم ، أجتهد لوقف العادات السيئة والبدء في العادات الجيدة. إنها عملية تحسين مُرضية ومبهجة. حتى عندما أخطأ ، أعلم أنه يمكنني المحاولة مرة أخرى.
الردة الكبرى
Sadly, just like before, many people rejected Christ as the Son of God. After His death, they killed many of His followers. Over time, the authority to lead God's Church was lost from the Earth entirely. Lots of different opinions got mixed in with the true teachings of Jesus regarding crucial topics such as His sacrifice, baptism, Church organization, and prayer. Thousands of churches were formed, each with its own perspective on God. The centuries afterward are known as the Great Apostasy because the complete truth didn't exist anywhere on Earth.
During those centuries of confusion, many good people were seeking to be close to God but they didn't know how. Many scripture records were gradually changed or lost. Eventually, to clarify His teachings and help His children progress, God provided further light and understanding through a modern-day prophet.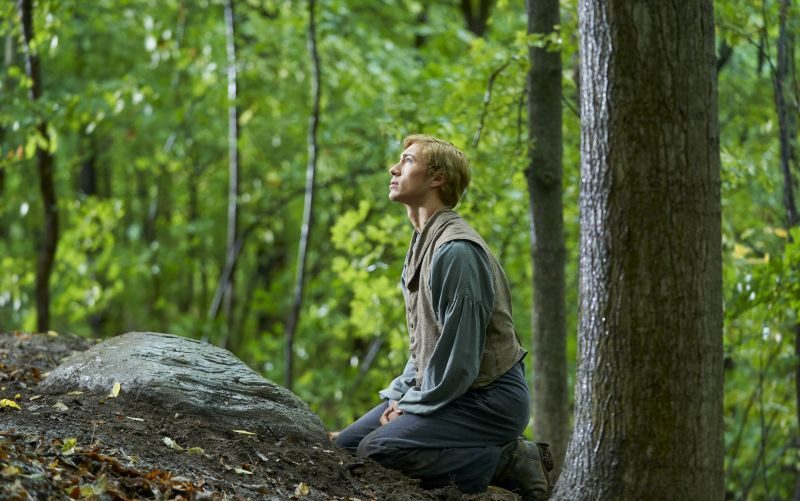 استعادة كنيسة المسيح
As said in the beginning, God loves us. He wants each of us to know how to come back home to Him. As a loving Father, He would not let His children be confused forever. After many years, a young man named Joseph Smith prayed for truth and wisdom, and God answered his prayer. Through Joseph Smith, God began to restore His one true Church.
Joseph Smith lived in New York in the year 1820. He studied many religions but was confused by the discrepancies between their teachings. Two preachers could read the same passage in the Bible and draw opposite conclusions about what God asks of mankind. How could they both be right? Which version would allow him to return to live with God?
كافح جوزيف مع هذه الأسئلة وغيرها ، قلقًا بشأن ما سيحدث بعد هذه الحياة. أراد أن يتأكد من أنه يعيش بالطريقة التي يريدها الله ، وليس فقط اتباع ما يريده شخص آخر. في أحد الأيام ، قرأ آية من الكتاب المقدس بوعد لا يصدق:
"If any of you lack wisdom, let him ask of God…and it shall be given him" (James 1:5, King James Version of the Bible).
Joseph Smith decided to do just that. He went to a private place, knelt, and prayed to Heavenly Father, asking which church he should join. Because he prayed in humility and faith, Joseph received an extraordinary answer. He describes the experience in his own words: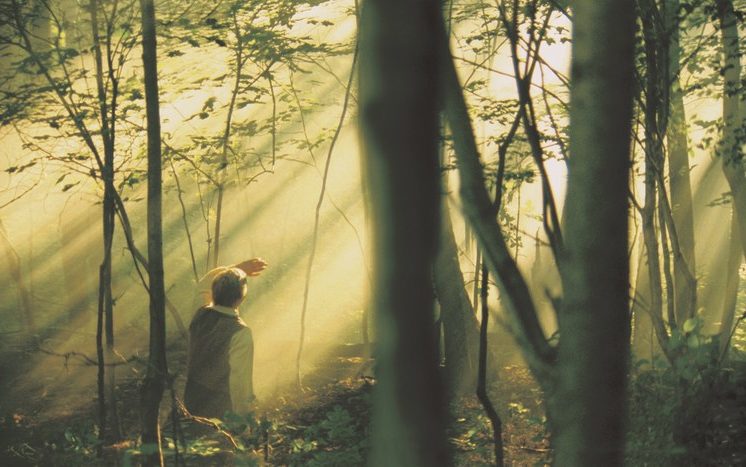 "رأيت عمودًا من الضوء فوق رأسي تمامًا ، فوق سطوع الشمس ، التي نزلت تدريجيًا حتى سقطت علي ... عندما استقر الضوء عليّ رأيت شخصين يتحدى بريقها ومجدها كل وصف ، يقفان فوقي في الهواء. كلمني أحدهم ، ونادى علي بالاسم وقال ، مشيرًا إلى الآخر - هذا هو ابني الحبيب. اسمعه!" (جوزيف سميث - التاريخ 1: 16-17؛ انظر أيضا الآيات 1-15)
God and Jesus Christ visited him in person and told him that none of the churches at that time had the complete truth. The religious leaders of the day didn't have the authority to direct God's Church or baptize others, give them the Holy Ghost, and help them make other holy promises with God. Heavenly Father and Jesus Christ called Joseph Smith to be a prophet to يعيد the true Church of Jesus Christ—the same one that the Lord established while He was here on Earth. With time, they authorized him to baptize people, call twelve Apostles, and translate God's word found in the Book of Mormon.
ما الفرق بين الإصلاح والاستعادة؟
To reform means to modify an existing organization. To restore means to reestablish the original exactly as it was before. God has restored His Church—the same one that Christ set up—on earth once again.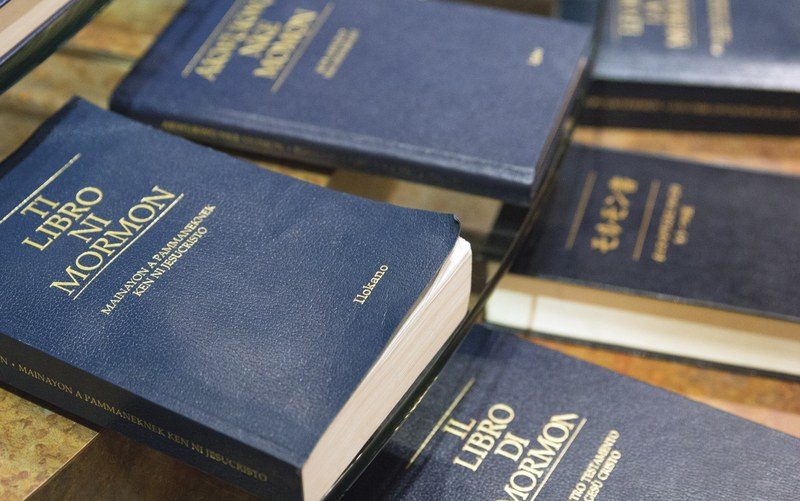 كتاب مورمون: عهد آخر ليسوع المسيح
The Book of Mormon is a book of God's word, similar to the Bible. Each book's primary purpose is the same: to testify that Jesus Christ is the Savior of the world and that all people can be saved through Him.
The Bible tells of God's dealings with people in the Eastern hemisphere, and the Book of Mormon tells of God's dealings with people in the ancient Americas. It doesn't replace or contradict the Bible in any way—in fact, the Book of Mormon supports and clarifies the Bible's teachings and encourages all to read it. The Book of Mormon was translated by Joseph Smith from the original record, written thousands of years ago, and preserved until now.
My favorite part is towards the end (page 427) when Jesus Christ visits the people of the Americas after His resurrection. Just like He did in Jerusalem, He taught, healed, and prayed with the people. He knew their names. He listened to their heartaches and invited them to be baptized. I know Christ does the same for me. He loves كل واحدبغض النظر عن هويتهم أو مكان إقامتهم أو تاريخ ولادتهم.
لقد غير كتاب مورمون حياتي. عندما أقرأها ، أشعر بالبهجة والراحة. انا اعلم انه صحيح عندما درستها وطبقت تعاليمها ، اقتربت من المسيح أكثر من أي وقت مضى في حياتي. لقد مررت بأصعب الأوقات. أعلم أنه يمكنك قراءته ومعرفة خطة الله لك ولعائلتك. يمكنك أن تفهم ، تمامًا كما فعلت أنا ، السلام الذي لا يوصف بمعرفة أنك تفعل ما يريدك الله أن تفعله.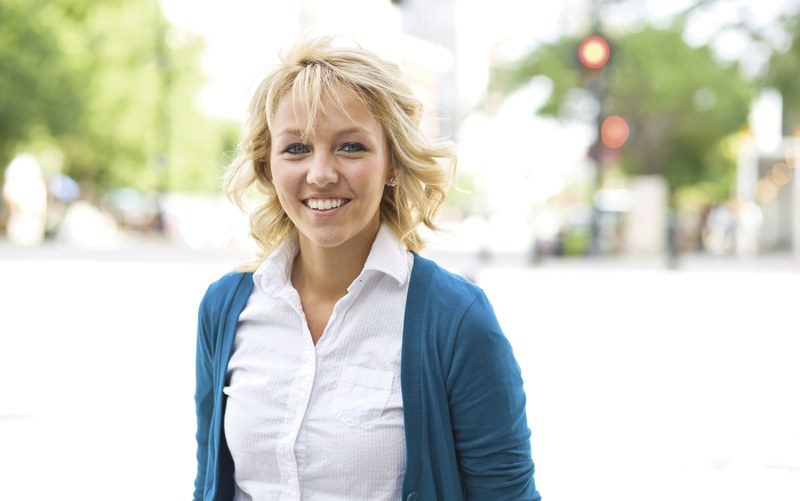 إذن ماذا الآن؟
You might have questions or concerns about what we've talked about here. My heartfelt invitation is simple: come and see. If you feel that it is good and right, come and see! You are a child of God with incomparable talents, abilities, and potential. There is so much good to do, and we need your help to do it.
With all of my heart, I invite you to come and stay. Come join this joyful family of The Church of Jesus Christ of Latter-day Saints. You will find a sense of belonging and happiness that you've never considered possible.
In the Book of Mormon, an ancient American prophet named Moroni invites us to find out if the Book of Mormon is true for ourselves. He says:
"When ye shall receive these things, I would exhort [invite] you that ye would ask God, the Eternal Father, in the name of Christ, if these things are not true; and if ye shall ask with a sincere heart, with real intent, having faith in Christ, he will manifest the truth of it unto you, by the power of the Holy Ghost. And by the power of the Holy Ghost ye may know the truth of all things" (Moroni 10:4-5, Book of Mormon page 529).
صل إلى الآب السماوي ، واسأله بصدق عما إذا كان ما تحدثت عنه صحيحًا. أعدك أنه إذا كنت على استعداد للاستماع ، فسوف يتحدث إليك. سوف يجيبك بقوة الروح القدس. انتبه لأفكارك ومشاعرك. استمع إلى صوته. أعلم أنك ستشعر بمحبته. يمكنك أن تعرف ، كما أعرف ، أن لديه خطة أبدية من أجلك ، وأنه قد وفر طريقة لتحقيق هذه الخطة من خلال ابنه يسوع المسيح.